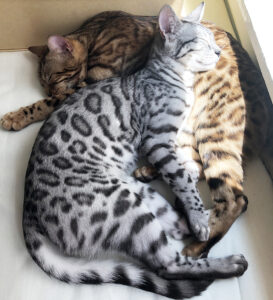 Our Queens
Optimal health and temperament are our main goals.
The primary considerations when selecting our breeding cats is their great health, stunning appearance, and stellar presence. Providing clients with quality life-long loving companions is our top priority.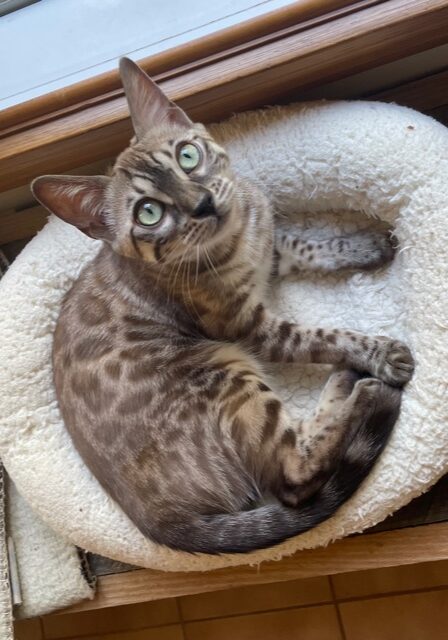 An elegant and sleek mink bengal with light crystal green eyes and doughnut rosettes. Her coat is silky soft and glistens with a hint of light.  She is high energy and always looking for a human or cat to play with her.
Recently Retired
and
Available for Adoption
Meet Our Queen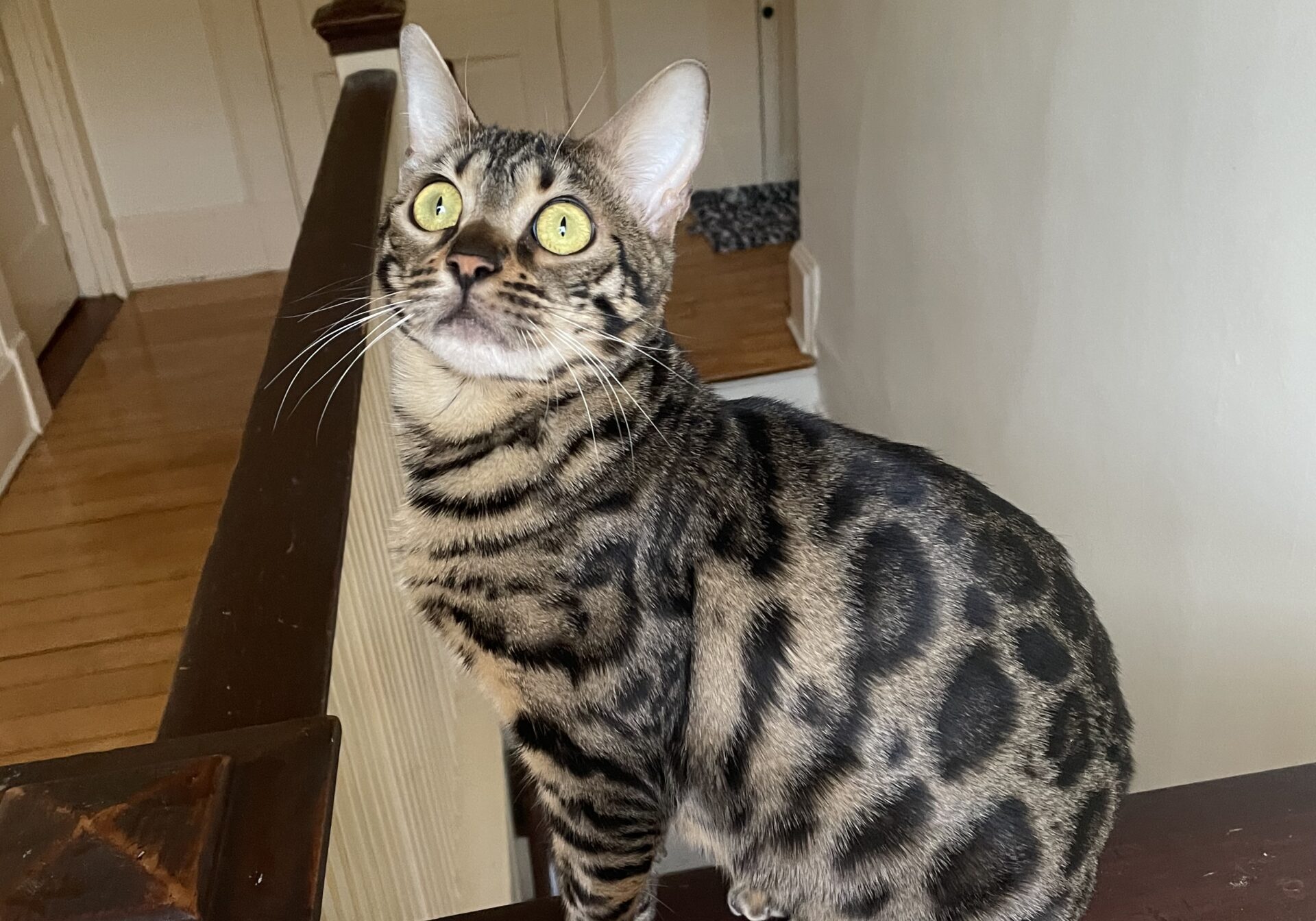 Borough Bengals has been lucky enough to add this sweet girl to our family.  She has lovely rosettes showing an amazing contrast from her charcoal genetics. Her eyes are currently a golden green. She will be able to produce charcoal, brown, and sepia kittens. 
New litter born on 10/3/2023
Male and female kittens available for adoption.
&
Male kittens are available for
adoption
and ready now to go to a new home!
New Queen
Danu
Silver Spotted Bengal
Questions on our queens or upcoming litters?
For more information on any of our cats or to reserve a kitten from an upcoming litter, please contact us.